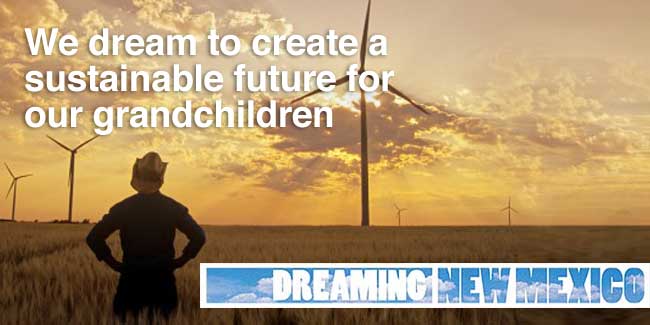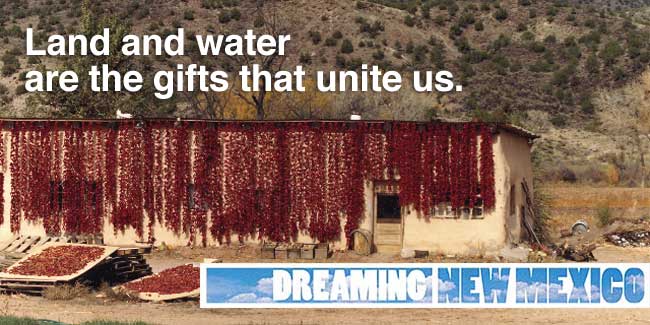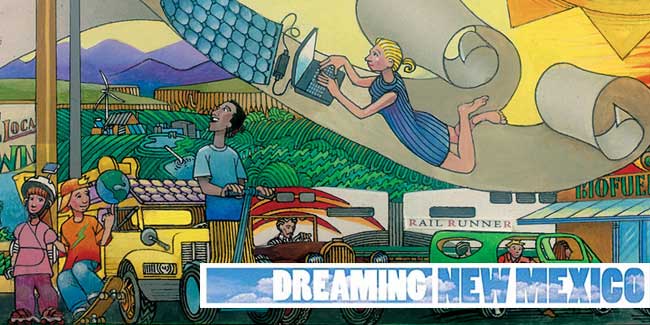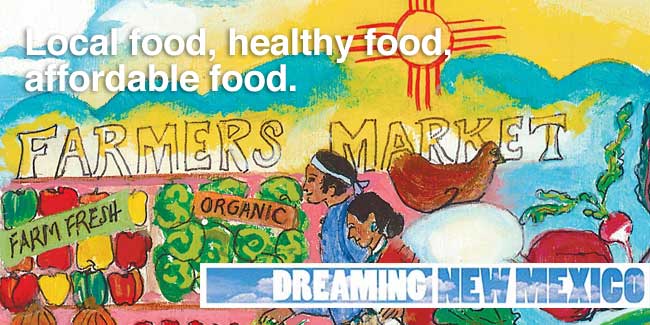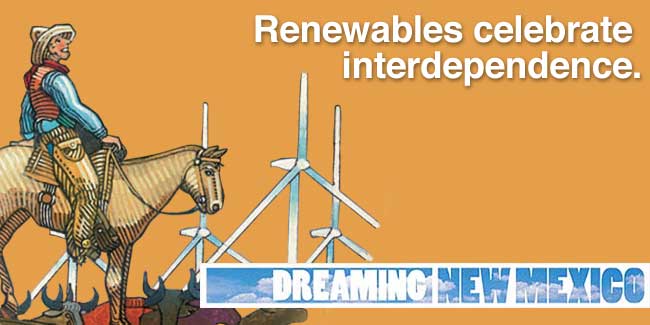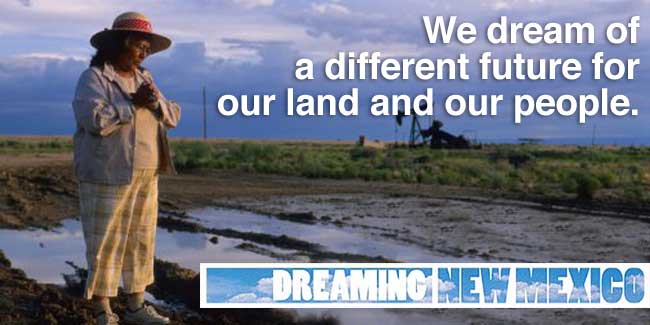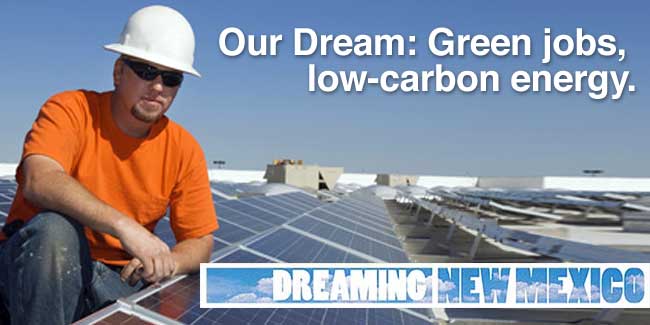 The Dreaming New Mexico project began as a place of refuge from the trials and tribulations of everyday attempts to make the world a better place. We asked: What is it we really desire? We asked all state residents — government workers, farmers, energy consultants, non-government activists, philanthropists, entrepreneurs — to dream how their work fit into the Big Picture, the longer-term understanding of what they want for themselves, the next generation and the Earth. We created two projects:
First, we explored dreams for an age of low-carbon energy (solar, wind, geothermal, biofuels, micropower, distributed energy, green grids, energy efficiency, governance, environmental justice). To learn more, click Energy or purchase or download the resulting maps, booklet, and other materials.
Second, Dreaming New Mexico stepped back and explored the Big Picture of the state's food and farming — its agro-ecoregions, food or value chains for existing and new crops, foodshed and local economy potential, cultural legacy of cuisines and foods, the legacy of food insecurity and poor nutritional health and much more. Click on Food and Farming to see a complete menu from the 50 best crops to what it would require to eat 25% of our food from local farms and ranches.
In memory of Peter Warshall, DNM Co-Director 1943-2013. His brilliance and dedication to this earth will never be forgotten.