New Mexico is second to Wyoming in coal reserves. Its coal-fired power plants produce 80 percent of the state's electricity. Over 70% of the coal-electricity comes from just two power plants (the San Juan and the Four Corners). After sales and gas/oil taxes, coal is the third largest source of state revenue.
Despite concerns over health, water, greenhouse gas emissions, the Navajo Nation would like to build a highly-controversial 1500 MW coal-fired power plant at Desert Rock.
New Mexico has no nuclear power plants. Within the state, the nuclear legacy address mining pollution and disease as well as military affairs (not shown).  One New Mexico investor-owned utility (Public Services of New Mexico) owns a 10% share in Arizona's Palo Verde nuclear power plant,  It is difficult to determine how much nuclear-powered electricity enters the state — perhaps as little as 10% but as much as 30% at any time.
Desert Rock Protest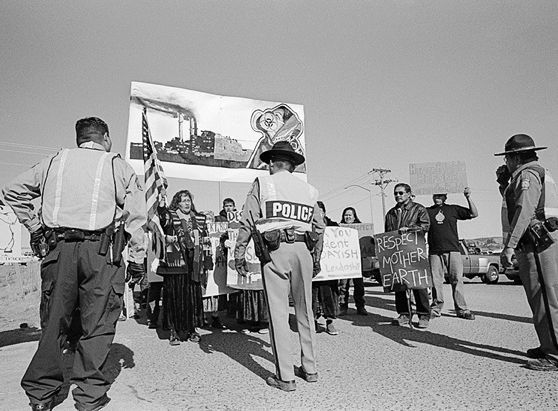 Living in the shadow of the nations dirtiest power plants are the Navajos. The Dine People suffer from respiratory disease and cancer from the pollution laden air, soil, and water. Many Navajos have voted in opposition to a new power plant, Desert Rock, to be built on the Navajo Nation in the Four Corners area.
But, no one is listening.
A Question of Power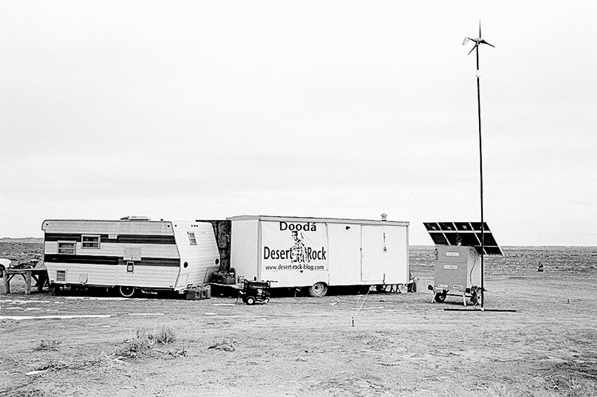 New Mexico photographer, Carlan Tapp has recorded voices and images from the resistance in his online exhibit: Question of Power
View the slideshows: